Durham Brewery Tasting Night
In February, I visited Edinburgh (you can find out about the pubs I visited here). Me and the Wife had left it too late to book a reasonably priced flight or train ticket so we were left with the long drive to Scotland from East Anglia to tackle. One of my passions aside from beer is Anglo-Saxon history so Durham looked like a great overnight pit stop on our way up (Again, you can find out about the pubs I visited in Durham here).
History wasn't my only interest of course! I had read about the Durham brewery and had tried their excellent White Stout at the GBBF in the previous year. So that morning when leaving East Anglia the sat-nav was set for the Durham Brewery.
The Durham Brewery is situated on an industrial estate in the village of Bowburn on outskirts of Durham City. I obtained most of their beers (with the exception of a chili beer!) and knew that sharing these with friends was in order. Reading the strength of these beers, I also knew a more than two people were needed! Organising this at a time convenient for everyone explains the delay between buying these beers and drinking them.
Durham Brewery are one of England's more established microbreweries being founded in 1994. More about their story can be found here. At this point I should mention co-founder Chrissy who served us in the shop and ably assisted us in our purchases.
All the beers' names pay homage to Durham's monastic heritage. The labelling is traditional yet contemporary. The labelling also includes suggested food pairings; somethings I am always a fan of.
Right, onto the beers. The tasting team included myself, my wife, Brendan and Karl.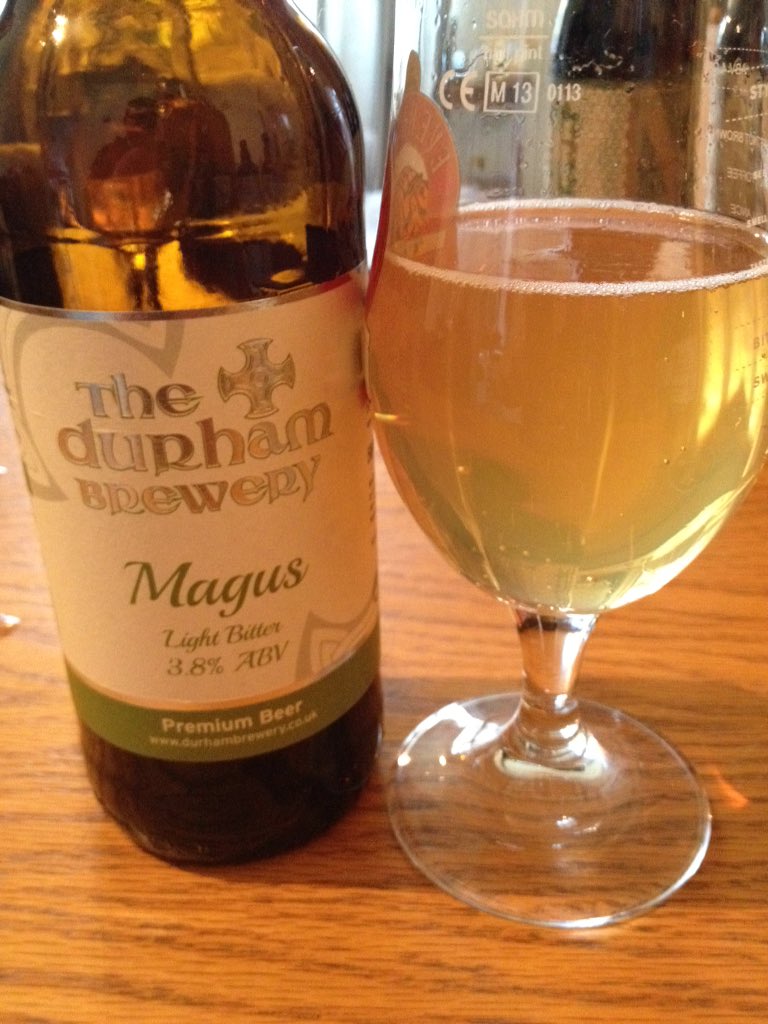 Magus Light Bitter 3.8% – Very pale with a fruity aroma with a light body and citrus taste. Very easy going.
Cloister Premium Bitter 4.5% – This was quite yeasty out of the bottle and there was very little to get excited about here.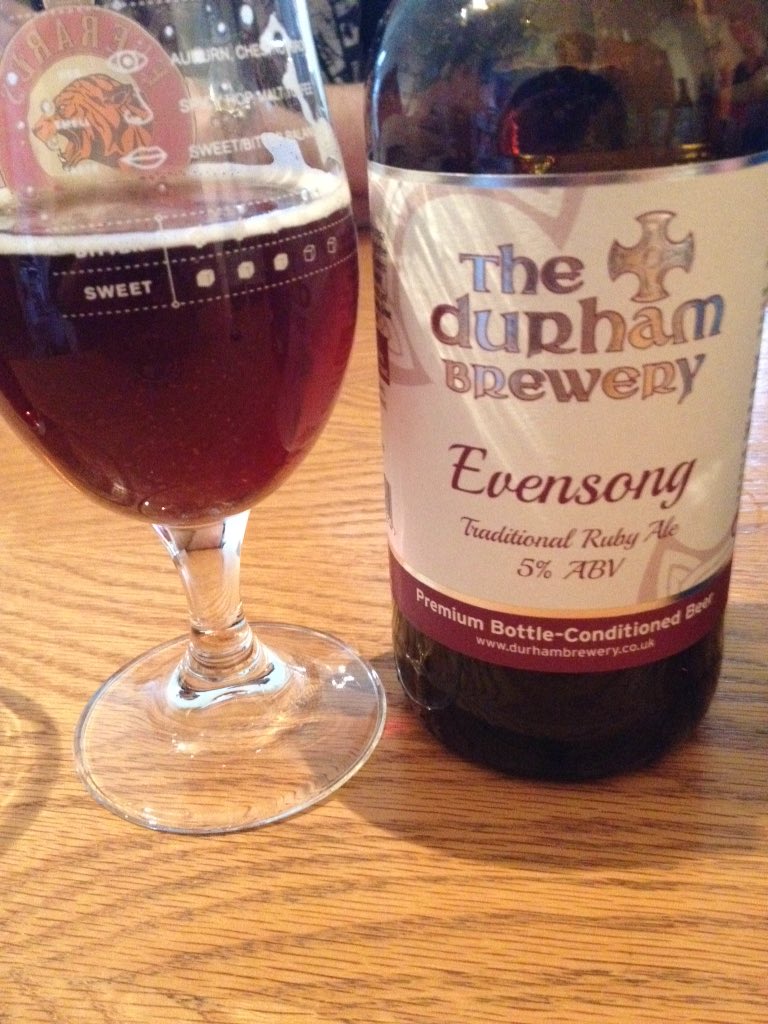 Evensong Ruby Ale 5% – This was good. The sweet malty flavour had hints of toffee. Very well balanced beer.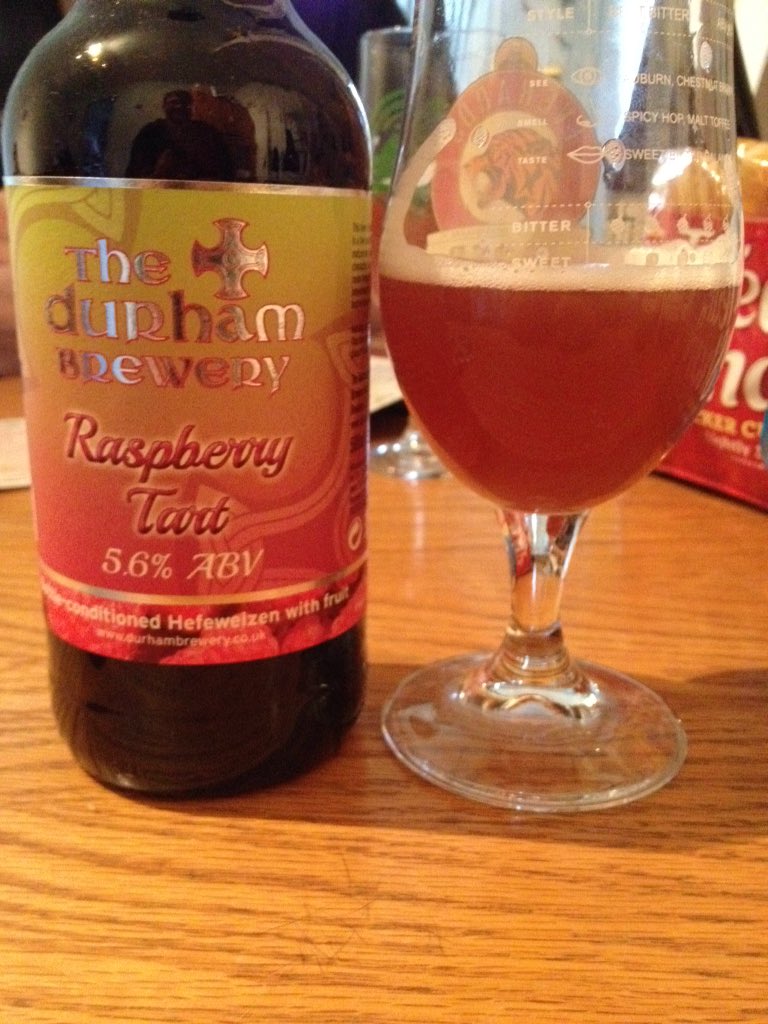 Raspberry Tart Hefeweizen 5.6% – There was difference of opinion in our group on this one. I liked it feeling that the Raspberry was not overpowering and not too sweet. However two of the four of us really weren't fans!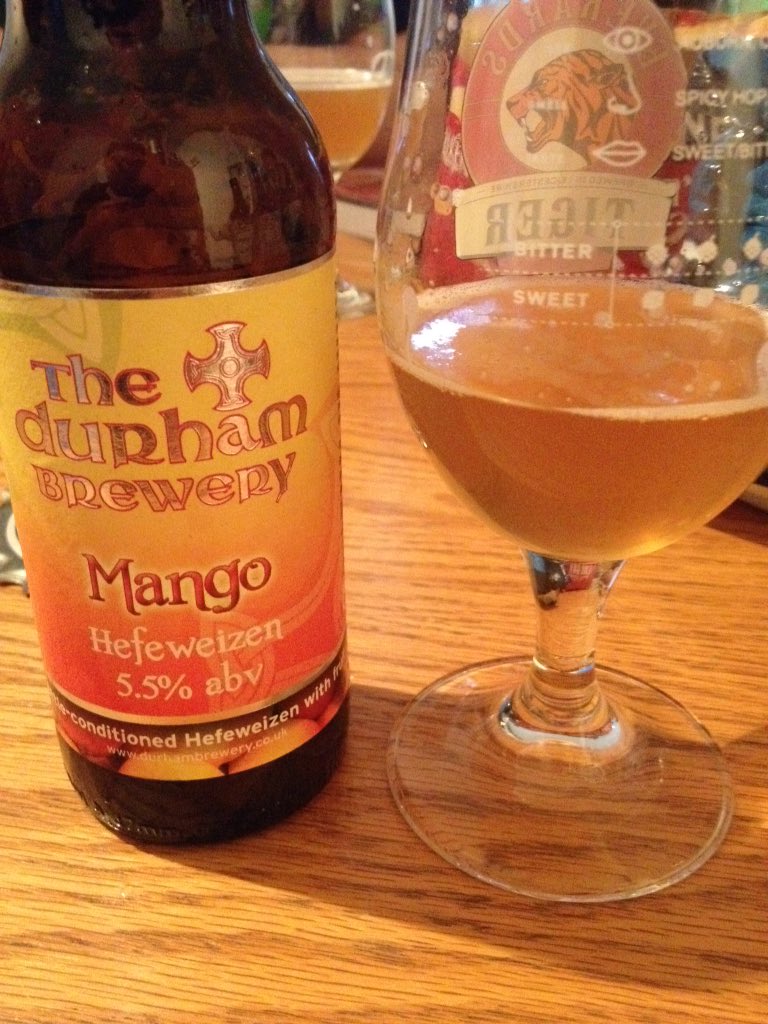 Mango Hefeweizen 5.5% – This was basically alcoholic Mango juice! I was the only one of the four of us to prefer the raspberry to the mango hefeweizen.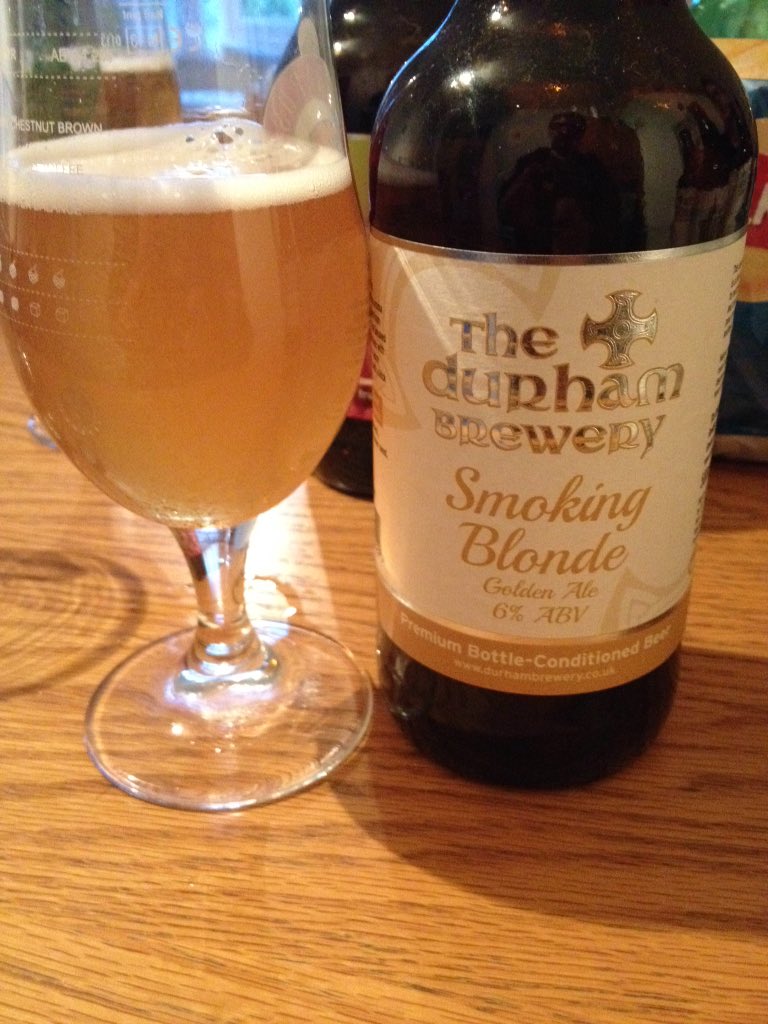 Smoking Blonde Golden Ale 6% – This was an absolute delight. The smokey crisp flavour was simply lovely.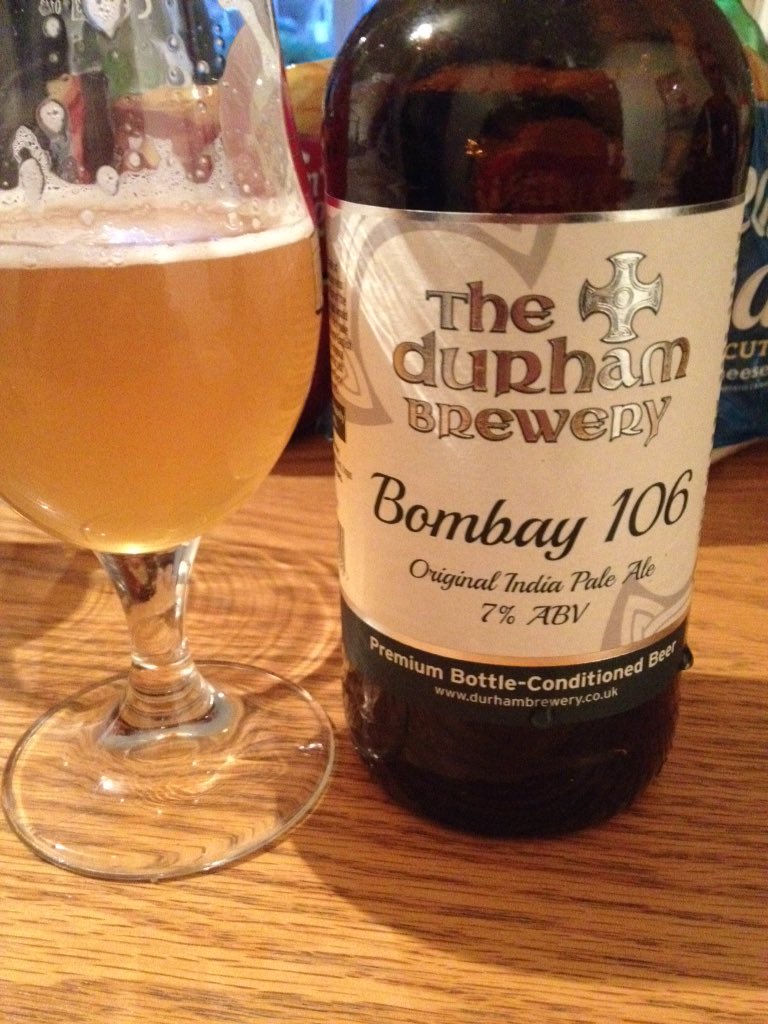 Bombay 106 IPA 7% – "Spanks the pallet." Karl says. The bitterness was quite profound but little else was going on.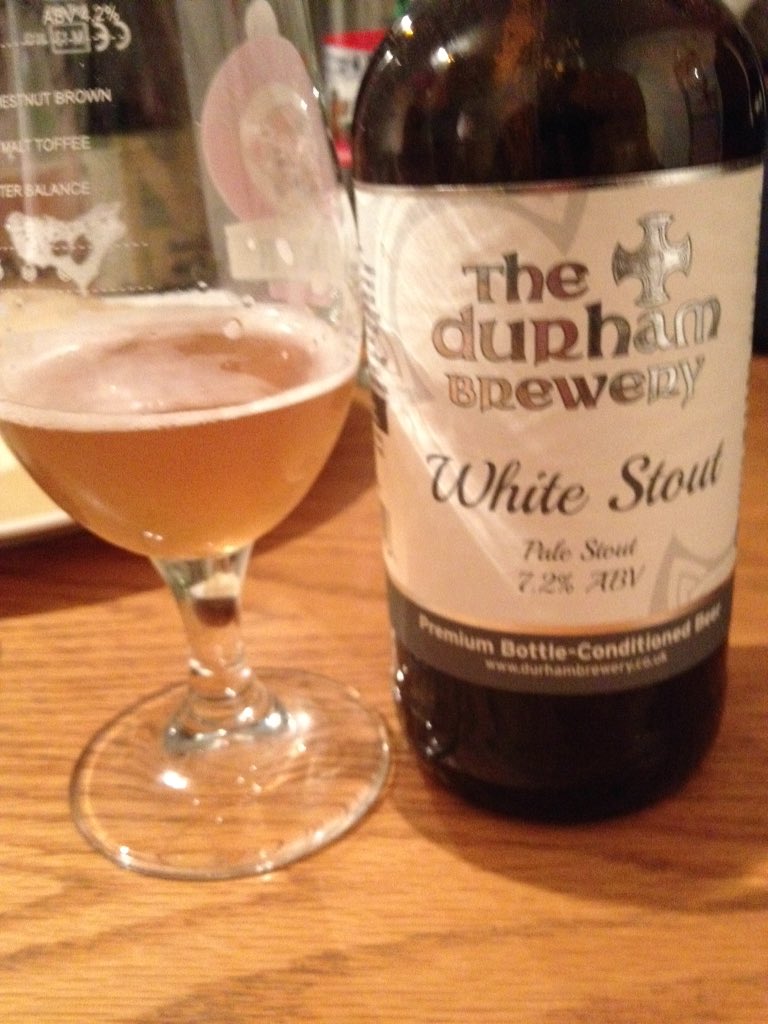 White Stout 7.2% – This truly was what it said. Tastes like stout yet is golden. A white stout. Is was rich and full of flavour.
Benedictus Strong Amber Ale 8.4% – This was a classic strong ale. Sweet with a dominant boozy overtone.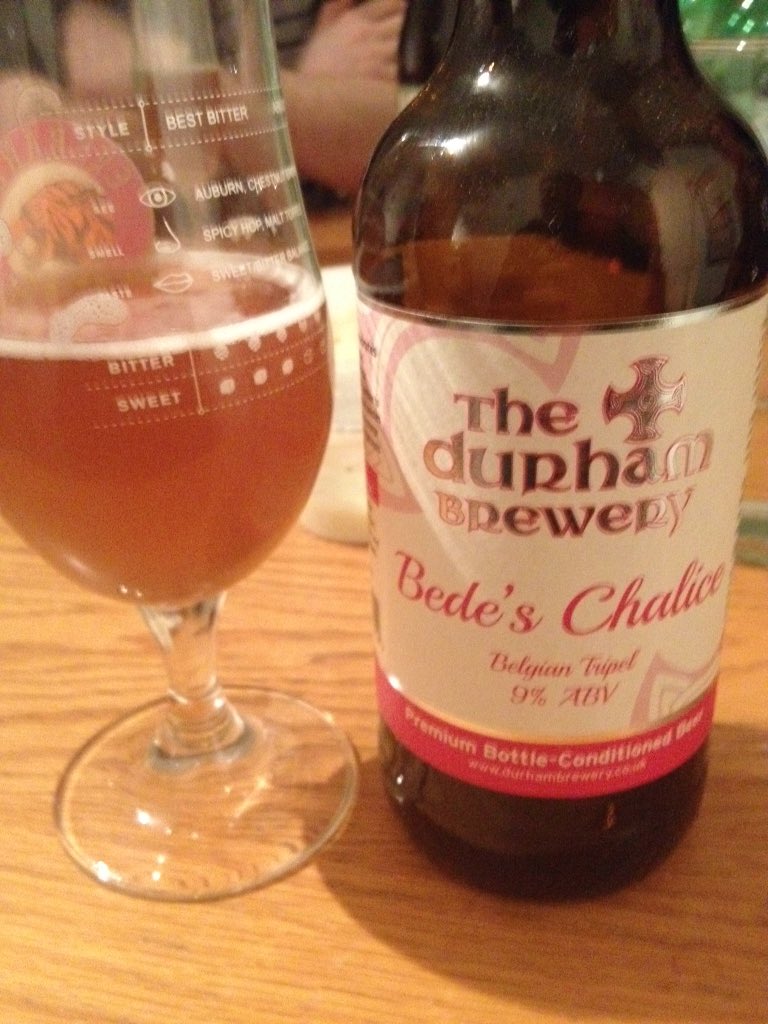 Bede's Chalice Tripel 9% – This again was very good. It was warming and sweet. Classic tripel.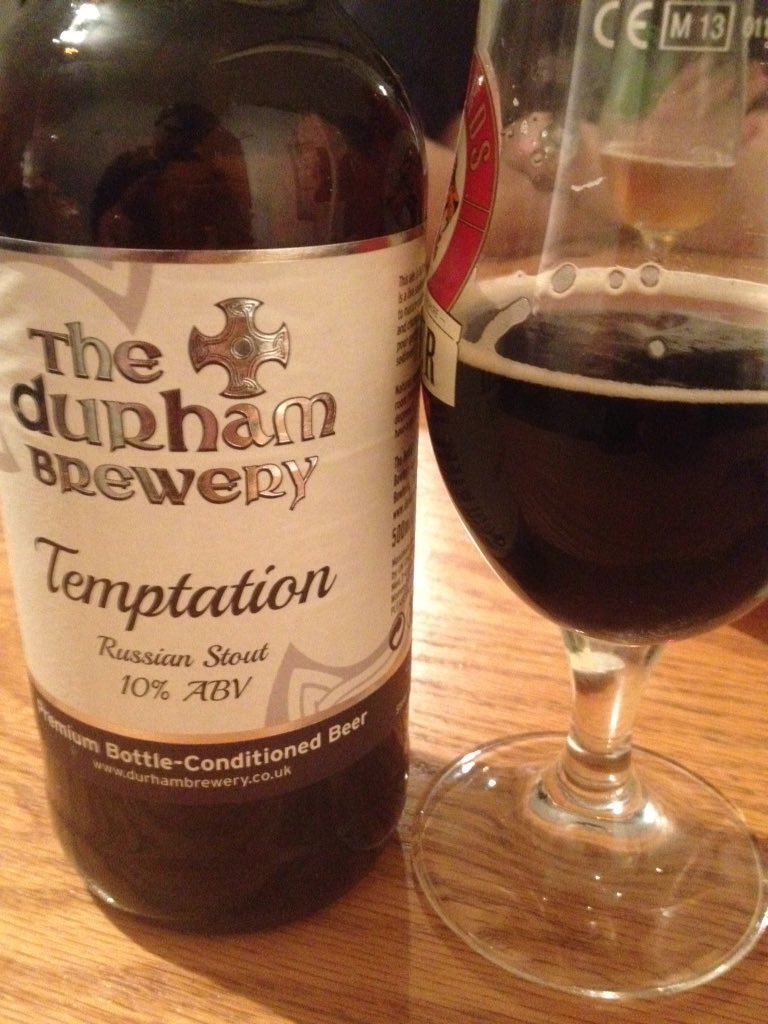 Temptation Russian Stout 10% – A rich, heavy bodied stout – A fine way to finish the evening.
VERDICT
Durham brewery's range is pretty solid. It is diverse with a range of well balanced beers. None of the beers were poor with Bede's Chalice, Smoking Blonde, Temptation and White Stout standing out for us. Which suggests that if you're after strong traditional ales; be sure to give them a look.