A few pubs in Durham
Last week my wife and I travelled North for a short break. Aiming for Edinburgh in which we were staying for 2 nights we broke up the long drive up the A1 with an overnight stay in Durham.  Away from beer, I have a keen interest in early medieval history, so going to visit Durham Cathedral has long been on the to-do list.  Naturally, before embarking on this adventure, I researched the pubs of these two historic settlements using a range of sources (GBG, Beer Magazine, Beer Books, personal recommendations). My wife and I love to find old pubs in which to sip  on a good beer in a warm, friendly atmosphere after a long walk. This first blog will focus on the pubs of Durham.
Leaving East Anglia before dawn, the Sat-Nav was set to head to the Durham Brewery. Located on an industrial estate on the outskirts of Durham City in the village of Bowburn, this brewery has long intrigued me. I have tried two of their beers at the GBBF and having read about their other beers; I was keen not to let this chance slip me by. The customer service was warm and welcoming and I purchased  a bottle of each beer in their range minus a chilli-infused one!. I am planning on hosting a tasting evening shortly so stay tuned.
Pub 1 – Market Tavern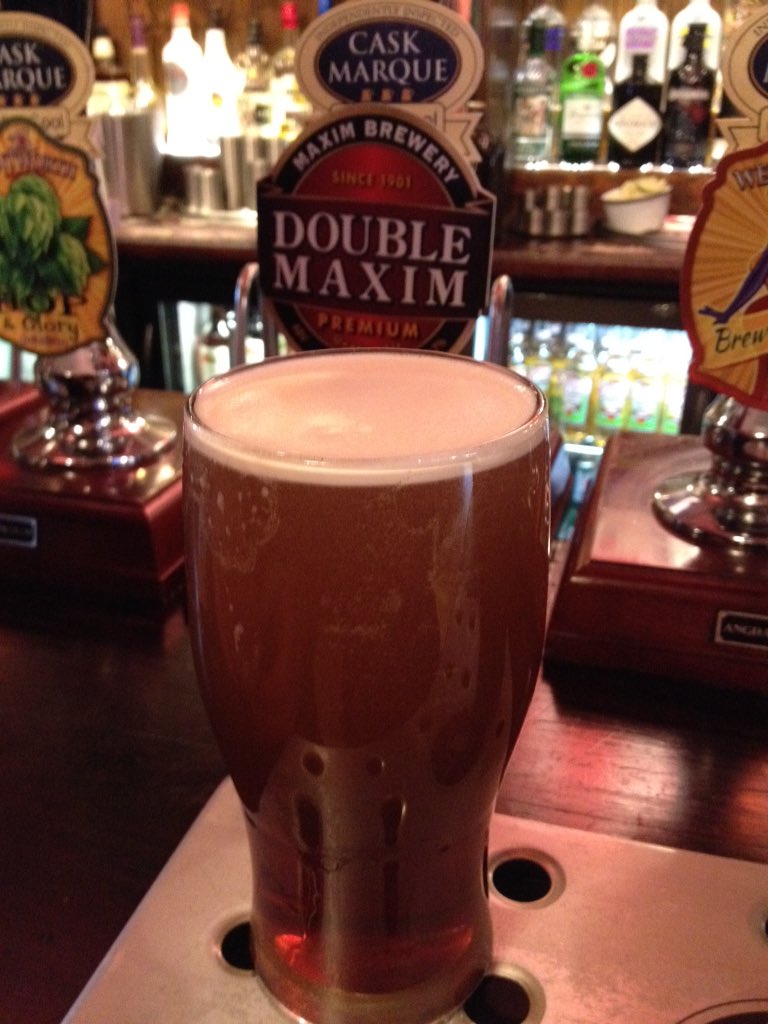 After an afternoon walk which included the Cathedral and a stunningly good pork bap (pork dip if you're from the area!) we were ready for our first pub. We opted for the Market Tavern on the main square. On tap were Greene King IPA, Maxim Double Maxim and another two I cannot remember. The decor was attempting to offer a traditional feel, yet was thoroughly contemporary. I opted to try the Maxim Double Maxim (Served with sparkler). This was actually hugely disappointing. The beer was in poor condition and lacked any notable flavour at all other than a maltiness. So our first stop wasn't that inspiring.
Pub 2 – Ye Olde Elm Tree
After this, we ventured ever so slightly out of the city centre to the Ye Olde Elm Tree. Upon entering we were met with a roaring fire and the sound of old men (who were unquestionably locals) laughing and joking with one another. Clearly a local we were made to feel extremely welcome and included in conversation. On offer were Grain Storm from Rudgate, Hobgoblin from Wychwood, EPA from Marstons and another from the Cumberland brewery. We both opted for the Grain Storm from Rudgate (with sparkler). This was a lovely pint in great condition. It had a superb spicy, earthy nature. Rather rewarding on a cold blustery day.
Pub 3 – The Bishop Langley
This pub had a riverside location just next to one of the bridges. The interior was modern with retro features such as old books and old medicine bottles. It looked as though this pub could get busy in the evenings with ample space for dancing etc. It had an outdoor seating area which with its view of Cathedral, I imagine would be popular in the summer. We tried two beers from Bad Co Brewing who are based in North Yorkshire. The other beers available were Doom Bar and another common beer unworthy of remembering. The first of the Bad Co beers was an oatmeal pale ale by the name of 'Whiter Shade of Pale'. Unfortunately, this beer was off and was more akin to vinegar! This was promptly returned to the bar! Next we tried Wild Gravity IPA. This was in very good condition (with sparkler). It had your standard hoppy, fruity nature of a contemporary IPA which at first was quite refreshing, but eventually the dry bitterness became a little overpowering. Now I like American style IPA, but the best examples offer good balance.
Pub 4 – The Swan with three Cygnets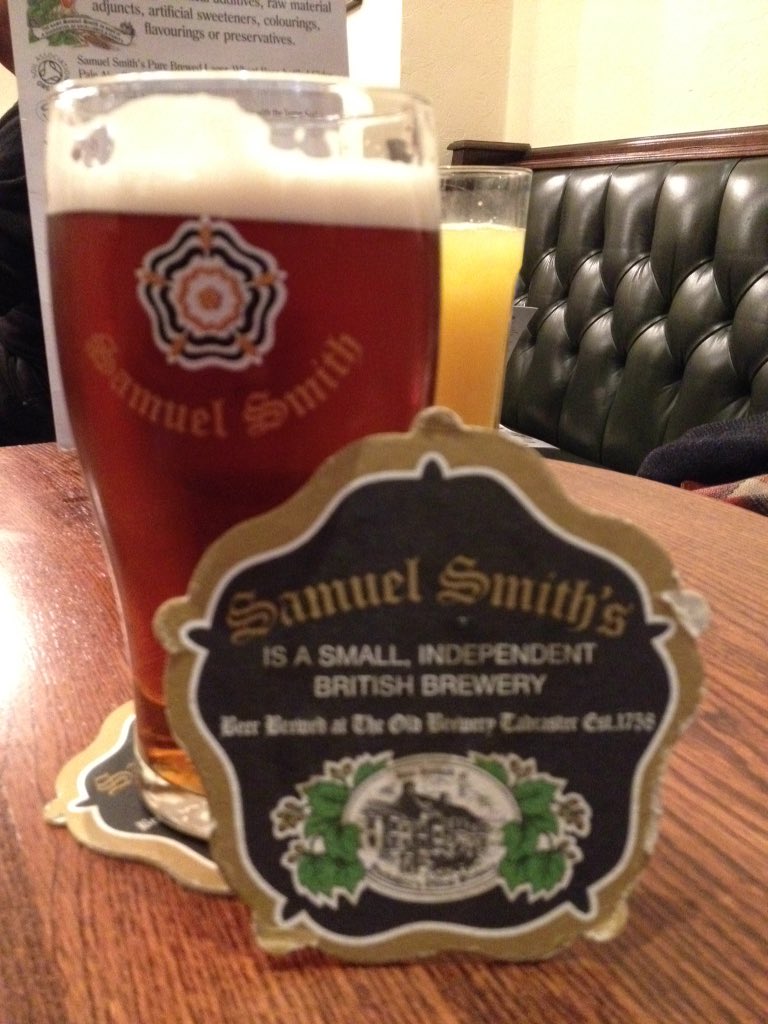 After meeting up with an old university friend for dinner we headed off to this Samuel Smith's Pub not too far away from the centre. This multi-roomed pub was packed with students engaging in rather intellectual (and occasionally extremely pompous) conversation. The atmosphere was pleasant and service at the bar was welcoming. Now when I have attended Sam Smith's pub in the south there is usually one notable absentee: cask ale. Admittedly, there was only one cask beer available but I was delighted to see that it was Sam Smith's Old Brewery Bitter being served from a traditional wooden cask. The beer was a cracker! Good condition (with sparkler) and perfectly balanced with the beer offering a lovely complex bitter taste.
Unfortunately this was all I had time for in Durham. Look out for my next blog on the Pubs I discovered in Edinburgh.